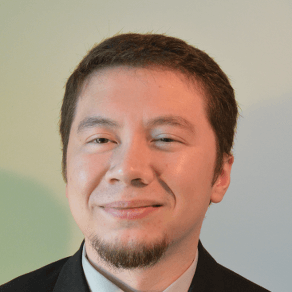 Dewayne Higgs
Software Engineer and Machine Learning Specialist
recent_actors 100+
Graduated Students
done_all 100+
Completed Reports and Projects
code 100,000+
Lines of code
supervisor_account 450+
Members in the Amarillo Tech Meetup
Hi there! I'm Dewayne Higgs, and software engineering is my passion. We all need a passion to get us through the day, and building sophisticated software platforms and teaching others to do the same happens to be mine. I especially have an affinity towards anything data analytics (logistic regressions are okay) and machine learning and artificial intelligence (neural networks are great): my doctoral and professional studies as of late have revolved around that material.
I also happen to play the violin, enjoy long walks on the beach, travel the world, and do my part in order to help grow and foster the tech climate in the Amarillo area!
perm_identity Date of Birth:

February 7, 1986

work Primary Job:

CIS Coordinator @ Amarillo College

work Other Job:

Director @ Amarillo Tech Initiative

work Volunteer Job:

Co-organizer @ Amarillo Tech Meetup

location_on Citizenship:

United States
invert_colors Cups of coffee:

Too many

language Countries Visited:

4

apps Specialties:

RESTful Systems, Data Analytics
person

Professional Skills
assignment PRESENT

CIS Professor

Amarillo College

I provide instruction in business computer applications, problem solving techniques, visual programming languages, object-oriented programming languages, database design and programming, operating systems, computer networking, and cyber-security.
assignment PRESENT

CIS Program Coordinator

Amarillo College

In my capacity as CIS Program Coordinator, I provide oversight of the CIS Program budget under the guidance of the Business Systems and Emerging Technology (BSET) Department Chair as well as exercise curricular development for the CIS Program overall.
assignment PRESENT

Director and Officer

Amarillo Tech Initiative

I serve on the Board of Directors as well as one of the executive officers of the Amarillo Tech Initiative, a 501(c)3 nonprofit organization dedicated to the improvement of the overall tech climate in Amarillo.
assignment 2010-2014

Systems Analyst III

Amarillo College

I maintained the College's Datatel Colleague server and relating applications, as well as co-administrate other ancillary systems, and write and code programs for operations and reporting.
school PRESENT

D.Sc. in Information Systems (in progress)

Dakota State University

Pursuing the study of the flow of information. This involves an approach based on qualitative and quantitiave research techniques powered by statistical math and artifically intelligent techniques.
school 2012-2014

Ph.D in Software Engineering (ABD)

North Dakota State University

Pursued the study of advanced software architectures, spanning from traditional client-server deployments to multi-tiered hyperscalable RESTful systems and everything in-between.
school 2008-2011

M.S. in Information Systems

Dakota State University

Pursued at a Masters level the flow of information in a system. My Master's Thesis was on the practical application of scheduling theory in building a room and event scheduling system.
school 2005-2008

B.B.A. in CIS and Accounting (double major)

West Texas A&M University

Pursued the study of computers from an applied context as well as accounting. My studies included computer programming techniques as well as the business and financial acumen for business.
Professional and Volunteer Memberships
dashboard
IEEE Computing Society Professional Member and Mentor
I am one out of 50+ IEEE engineering members in the Texas Panhandle, and I'm the only mentor-level Computing Society member.
web
Volunteer Software Developer
I volunteer to build sophisticated I.T. systems for local area nonprofits. My most recent project is found here.
android
I mentor high school students in the field of robotics. My focuses are on computer vision using OpenCV and Java programming.
smartphone
Co-organizer of the Amarillo Tech Meetup
I am part of the management team that runs Amarillo's biggest grassroots community group of technologists and tech enthusiasts. We also host the area's only hack-a-thon events yearly.